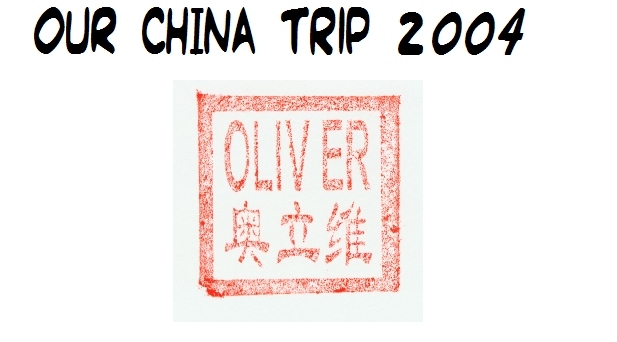 Oct 1st 2004 Tracy, her parents, and myself joined 22 others on an amazing tour of China through China Focus, Inc.
Our National Guide was a man named Michael Young (Yang Cheng) who took great care of us and was very knowledgeable about China, it's culture and our tour. Our tour started in Beijing and ended in Shang Hai with stops in between in Ji'nan, Tai'an, Qufu, and Suzhou. As we were on the Historical Tour we were treated to Temples and Tombs, The Great Wall and The Forbidden City, Mount Tai and The Yellow River. We also walked The Bund, saw acrobats, shopped the markets, rode the fastest train in the world (about 300 MPH!!), saw some Terra Cotta Warriors, visited jade, silk and pearl factories, saw Bengal Tigers, ate-ate and ate, and really got to see a good deal of Chinese life on the eastern edge of their county.
I will be adding pictures and video clips to these pages as I can, we took nearly 400. I will also burn a disc if anyone wants all of them. These pics have all been reduced in size/quality so as not to overwhelm dial-uppers. If anyone want just a single pic or two I will be happy to email the original, high-quality pic.
Jeremy Oliver