Here are some vids of Aurora Dove. I was trying to make this page fancy but it was taking too much time...
This is the week of 19 Jan 2010, she just about has the crawling thing down...still not quite so sure on the order and sometimes found herself moving backwards... but willing to put in the effort. I thought it was cute that she was working and working and figured she must be to the magazine by now.... stops crawling and looks up - reaches out - and the magazine is still out of reach!!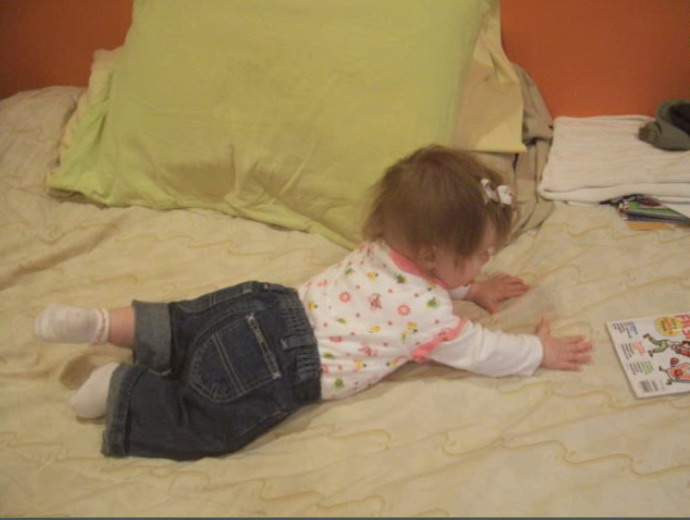 here she was distracted by the cameraman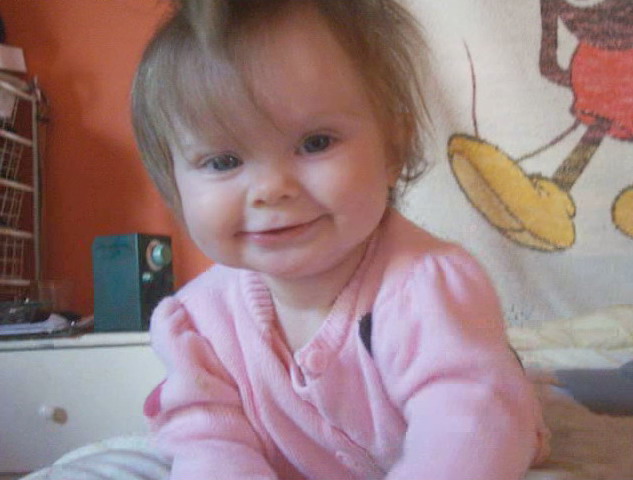 Guess who is standing up by herself? These vids are from Jan 26.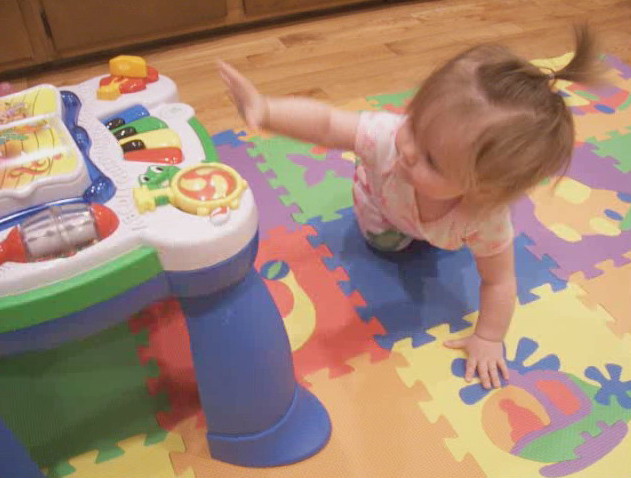 did you stand up all by yourself?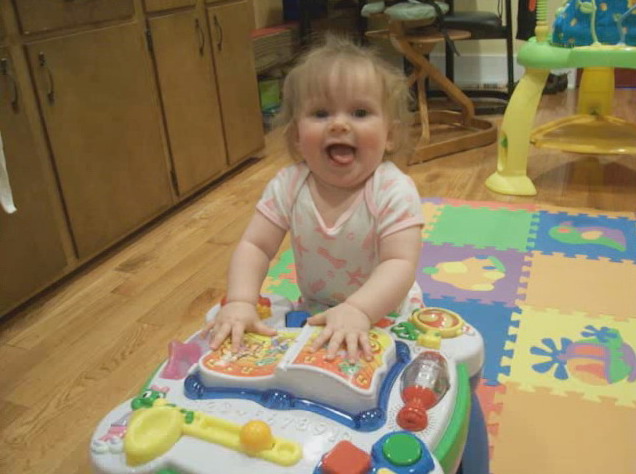 busy playing!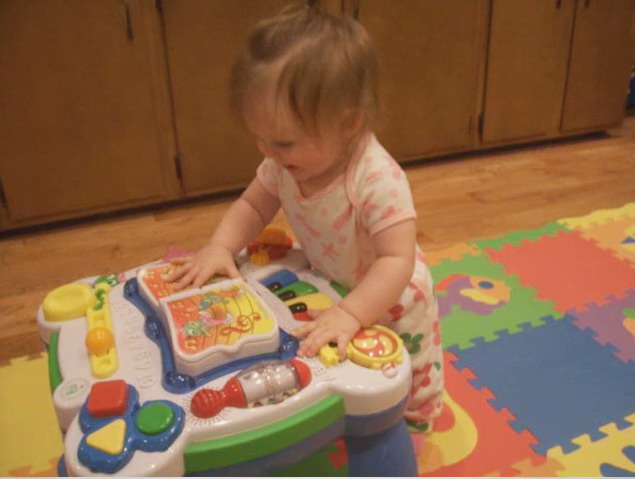 February 17 finds us exploring the joys of feeding the baby!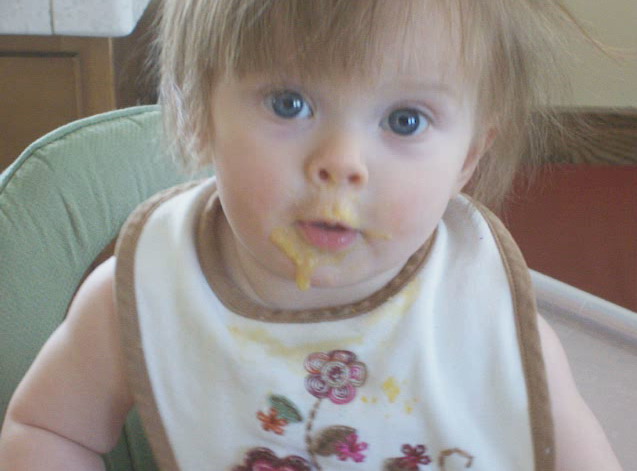 How about we get some food inside the girl?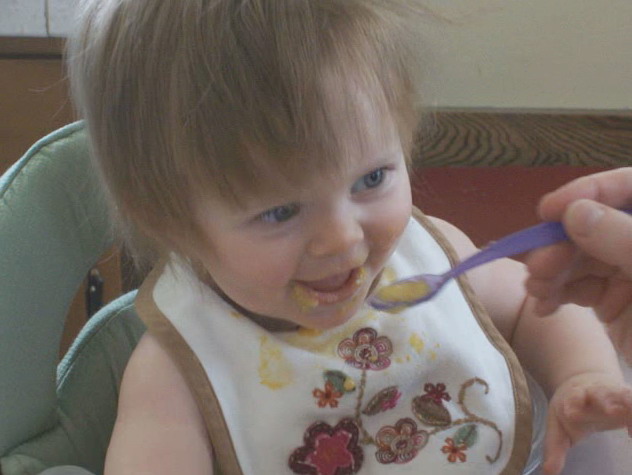 make you a star!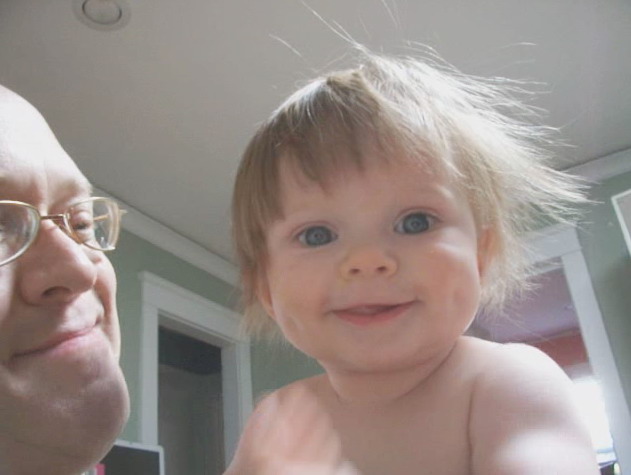 I'm in there pitching for my side since mamamama has been there from the earliest.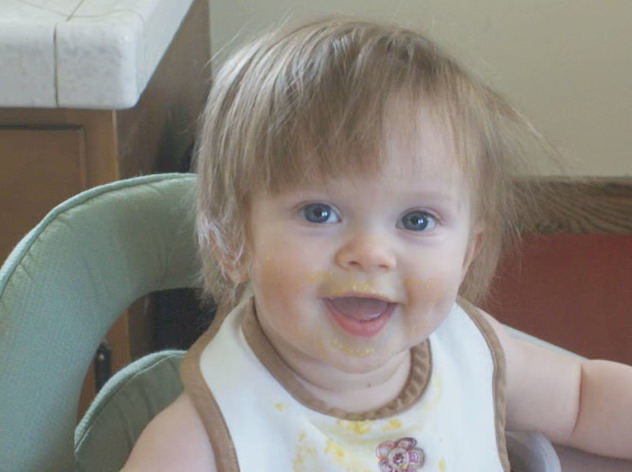 Who is that girl?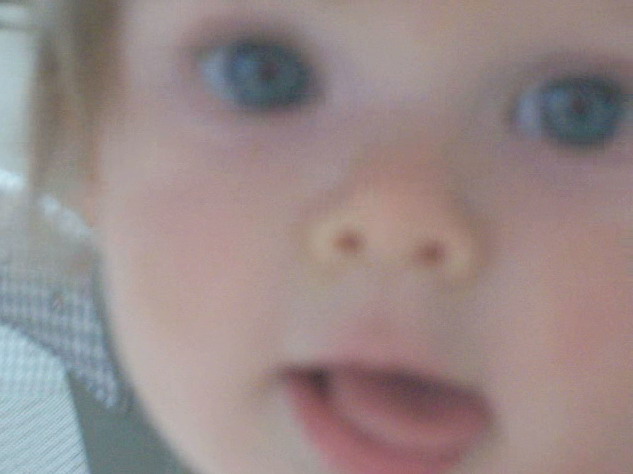 We were playing Supergirl on Feb 23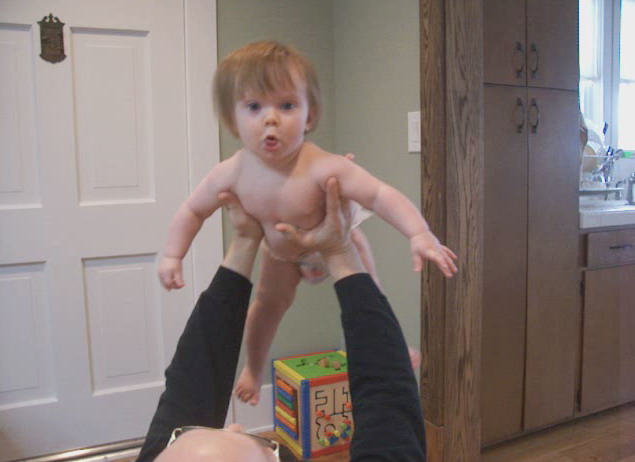 On the 24th we made our own Blair Girl Project (and it was way more cute than scary)
March 10 we had a play date with Wendy and her daughter Bree. Aurora was fascinated with Bree and loved seeing someone closer to her size. Even the Chihuahua wanted to eat her up!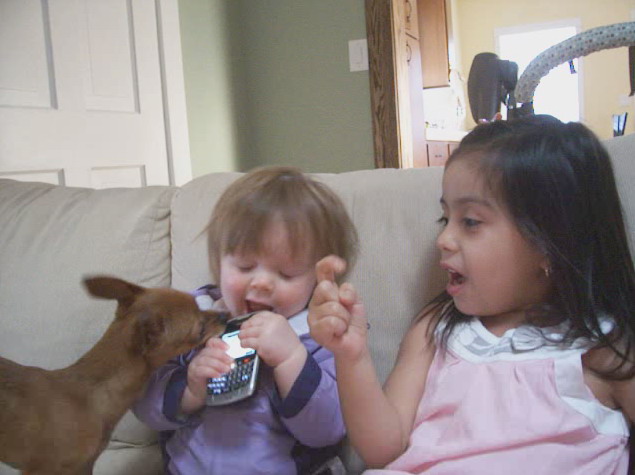 Bree is so cute singing Itsy Bitsy Spider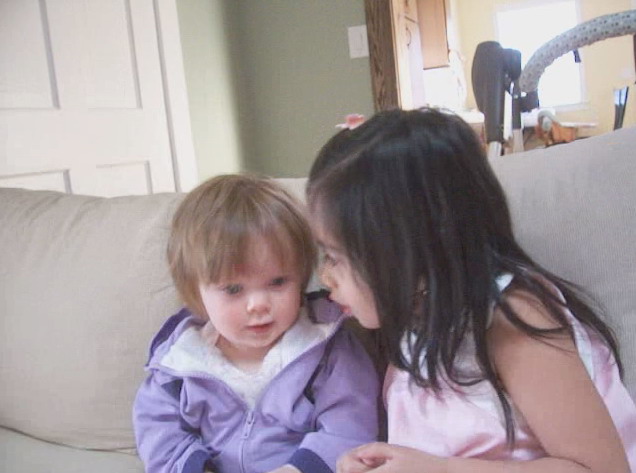 Look at my big girl climbing up! She wants to be up with Daddy!!! God I love this!
These are the patent leather shoes that Bree and Wendy gave her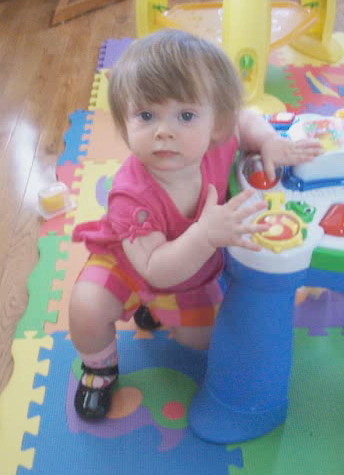 Randy came for a visit March 24th and got to play uncle and camera man.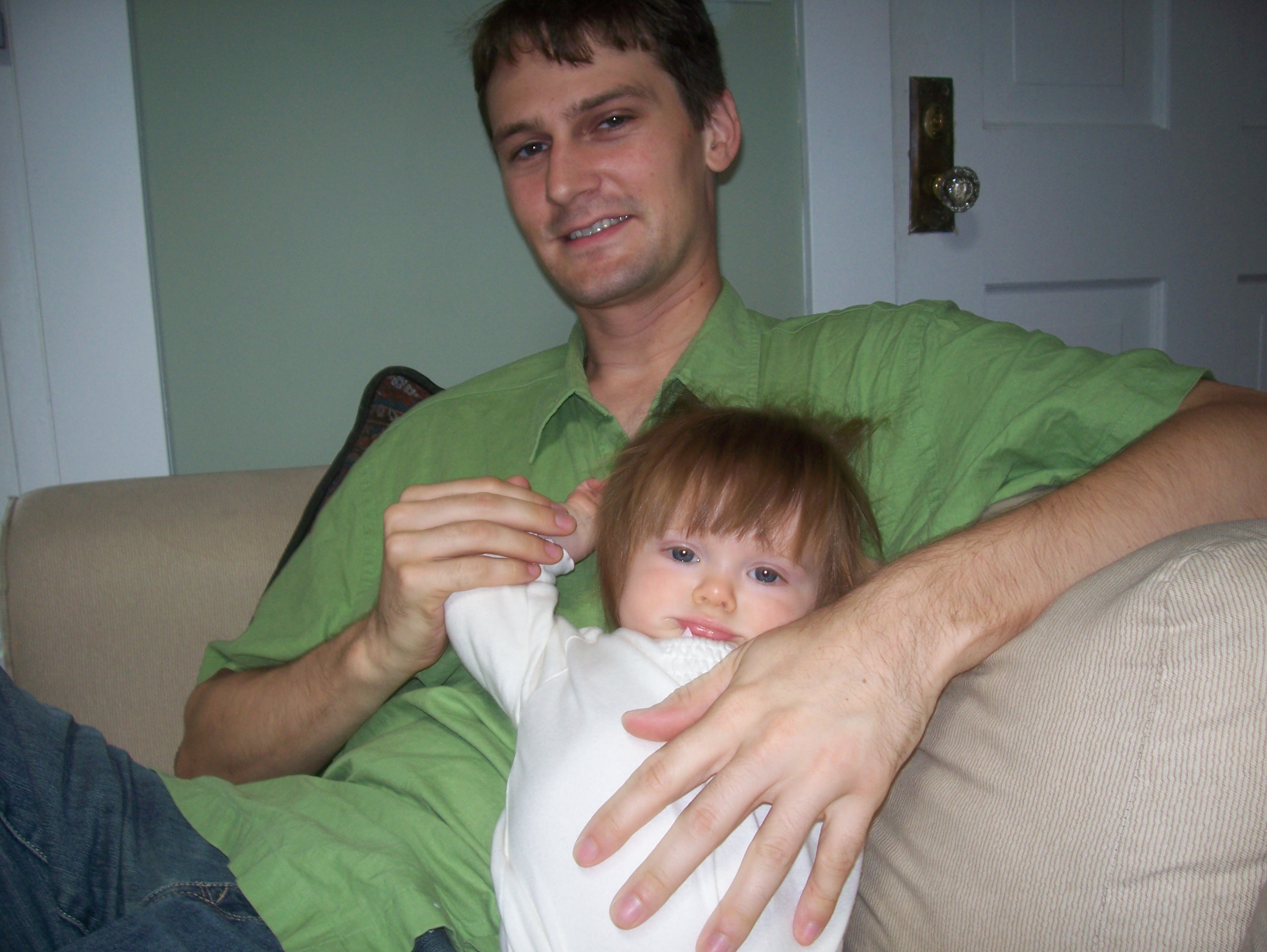 here is the vid he captured, it is a dancing, singing, and biting extravaganza! Click for the video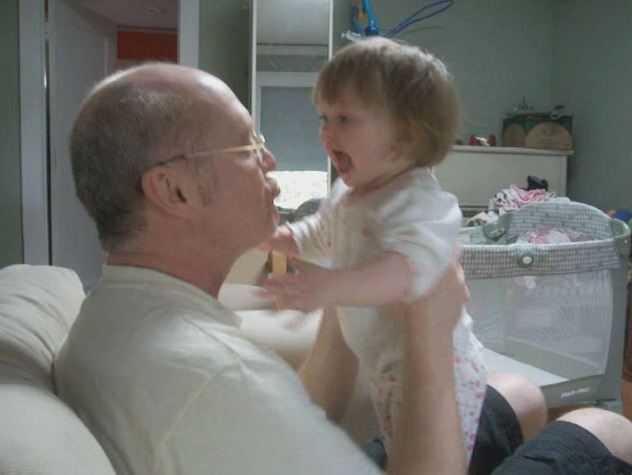 We have some teeth coming in: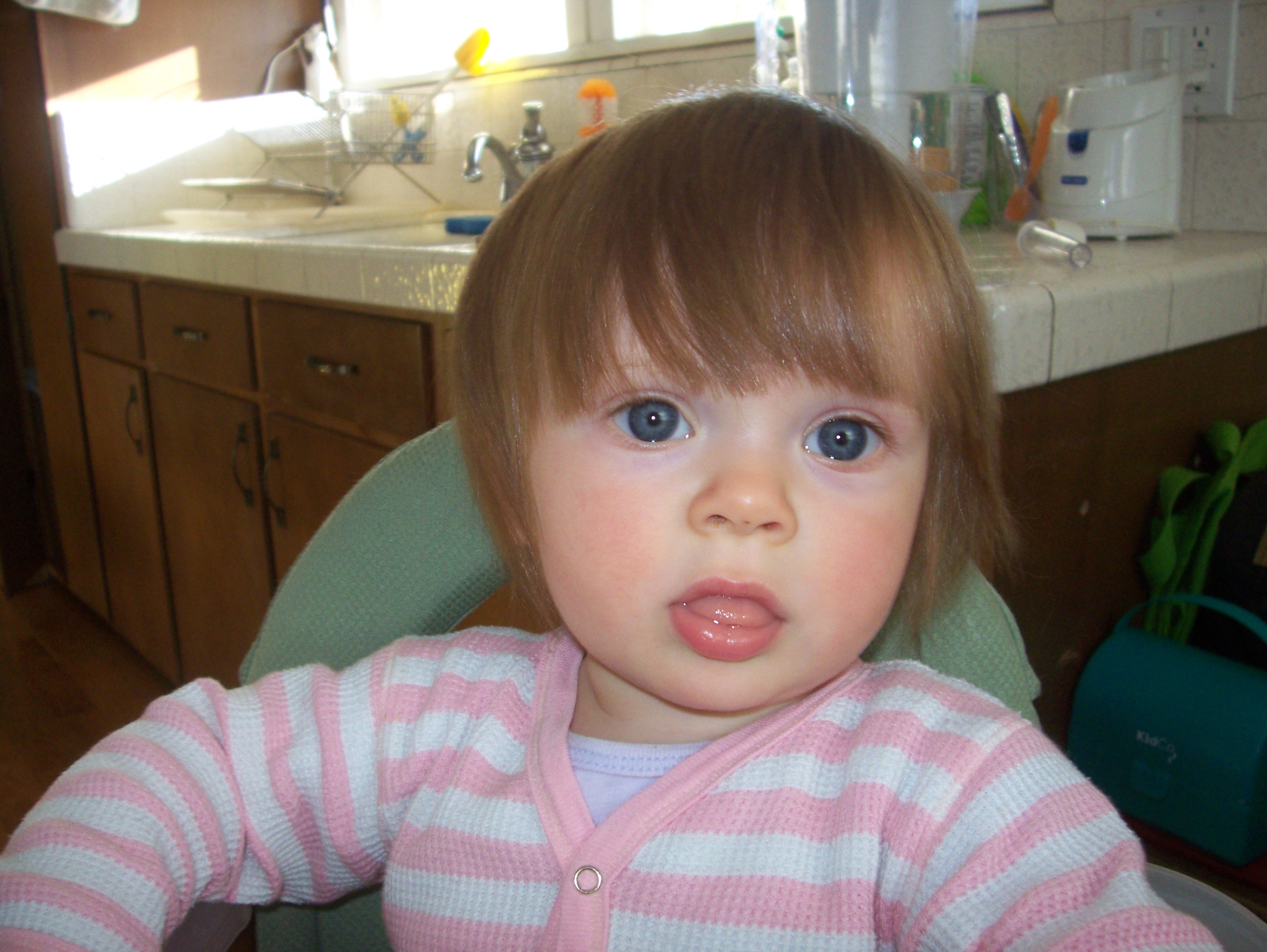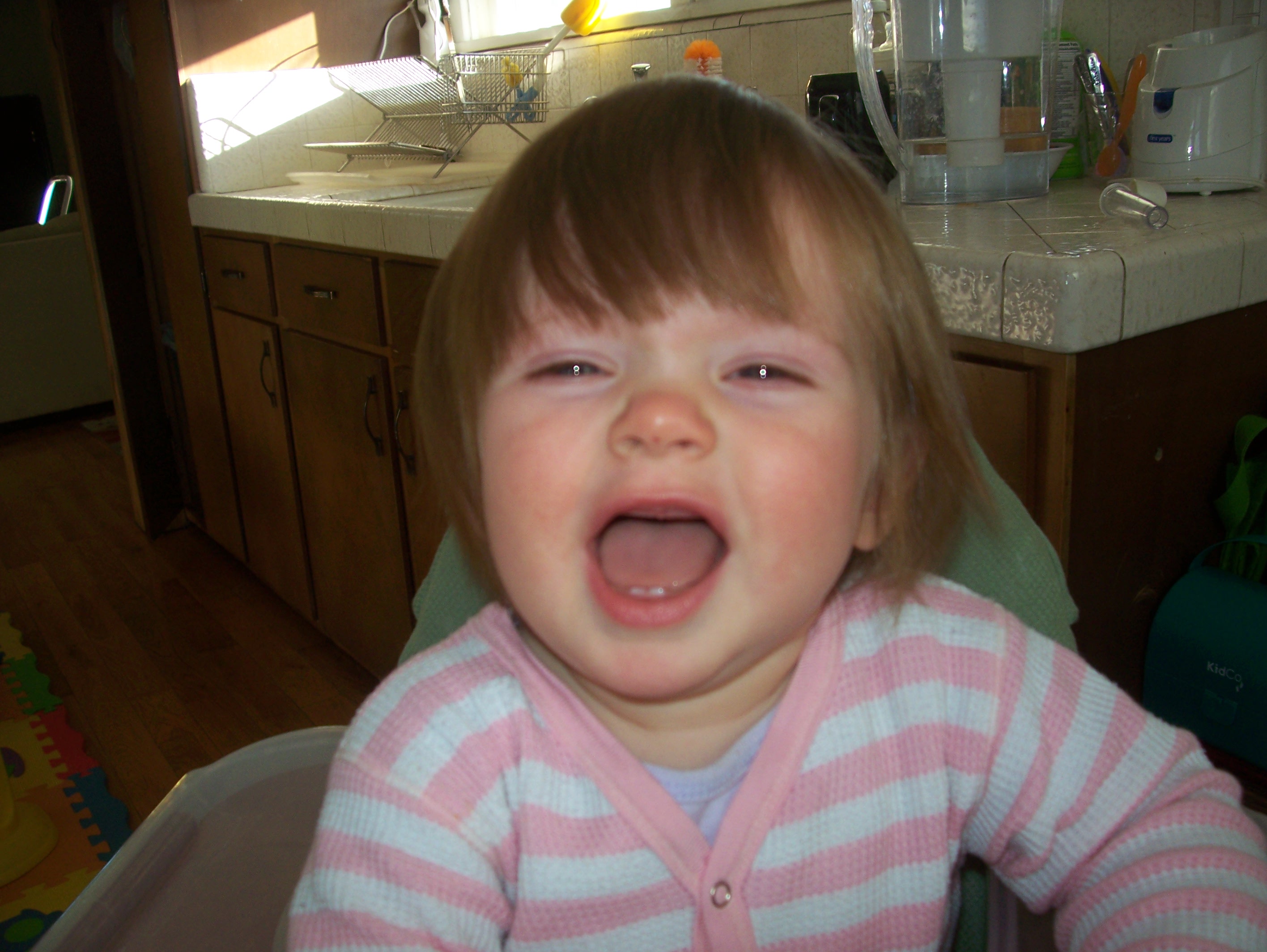 And April 13th has a brand new outfit from the Hill's of Arizona





I really believe she is hamming it up for the camera...
In May, now a big 11 months old, Aurora makes standing look pretty easy

and here I am coaching her to say Daddy

!
One of us is eating their toes...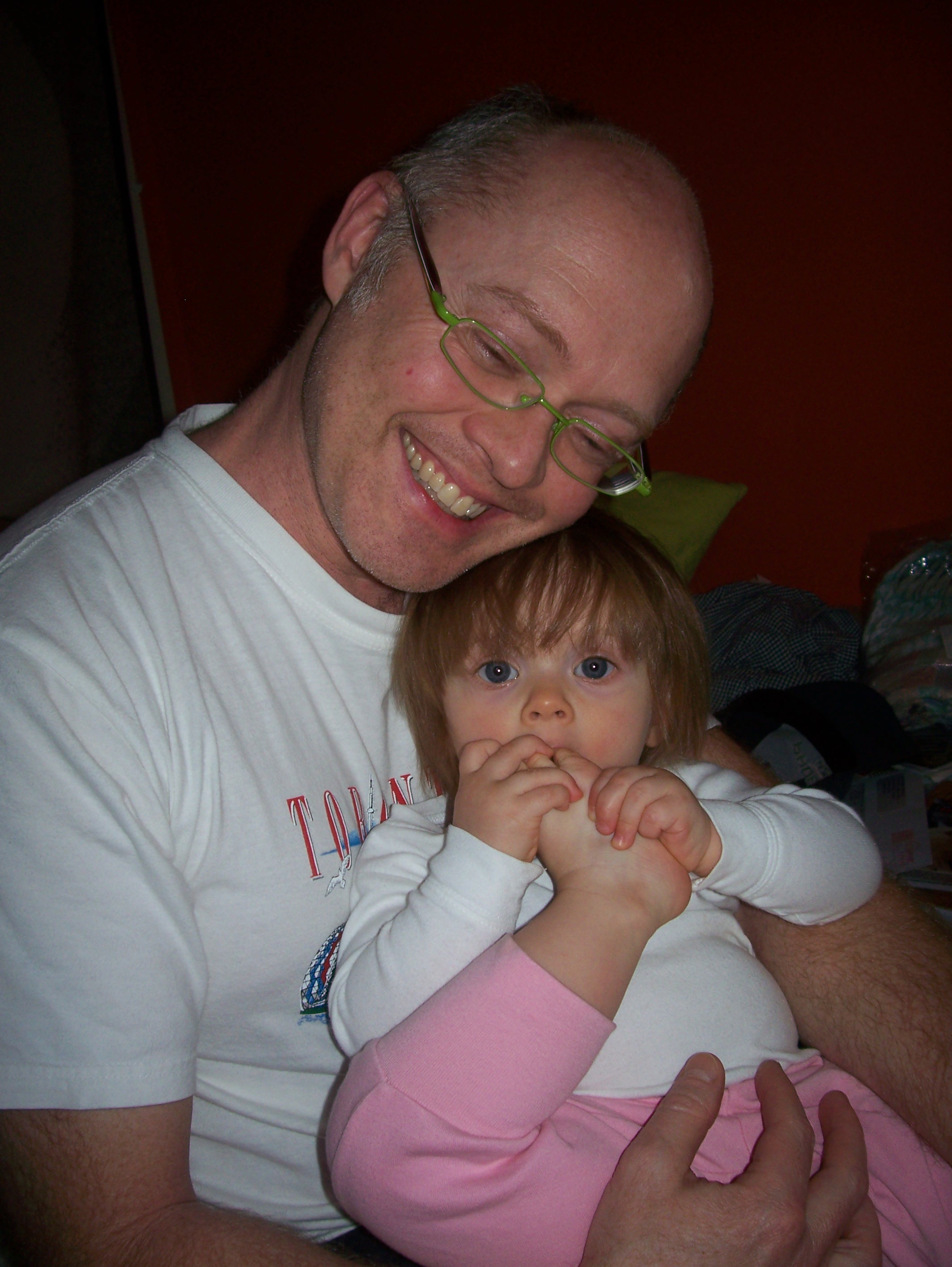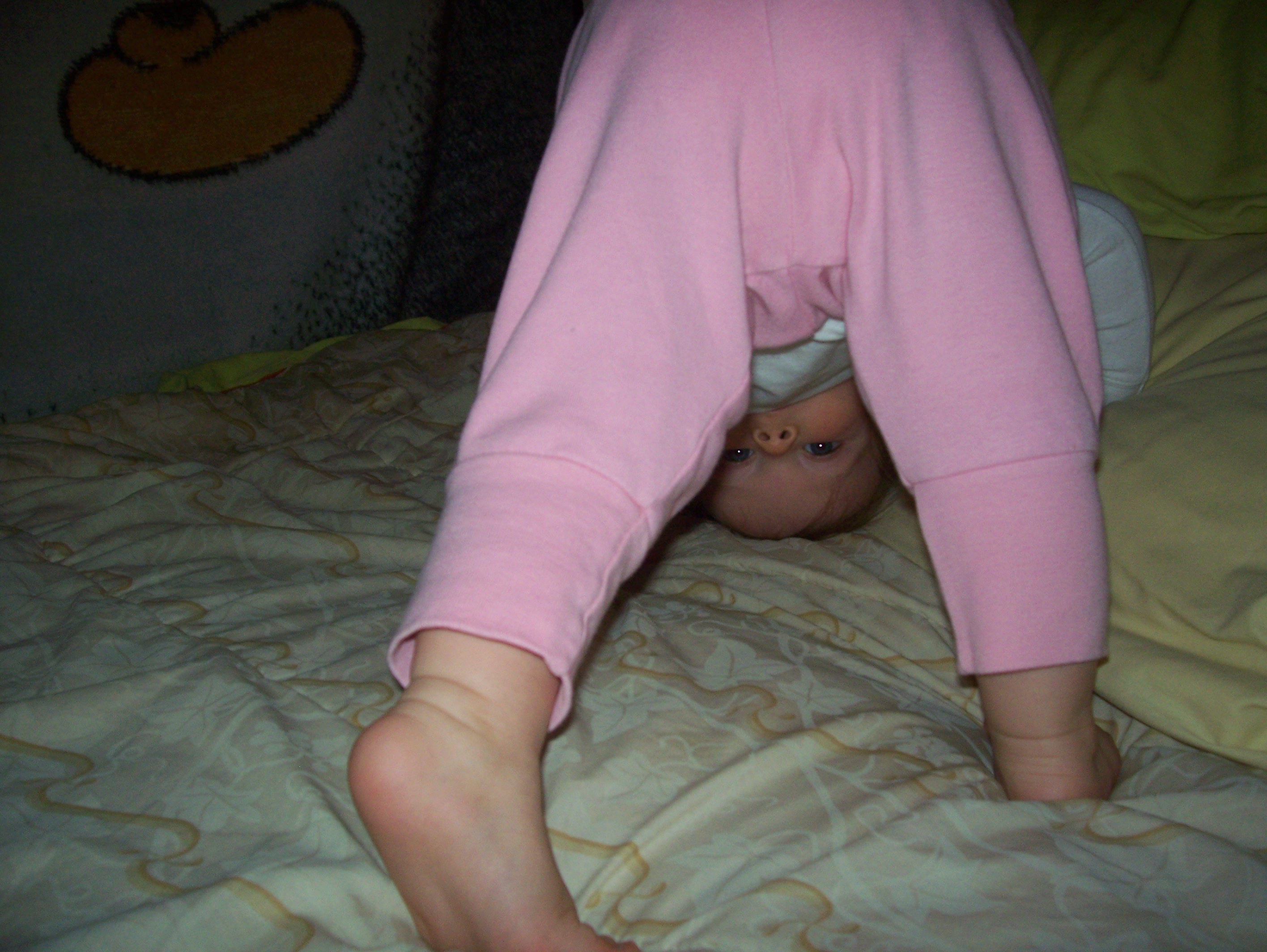 and a delicious toe it is!

YEA!!! Joe, Melody and Kitty arrive to celebrate Aurora's first year!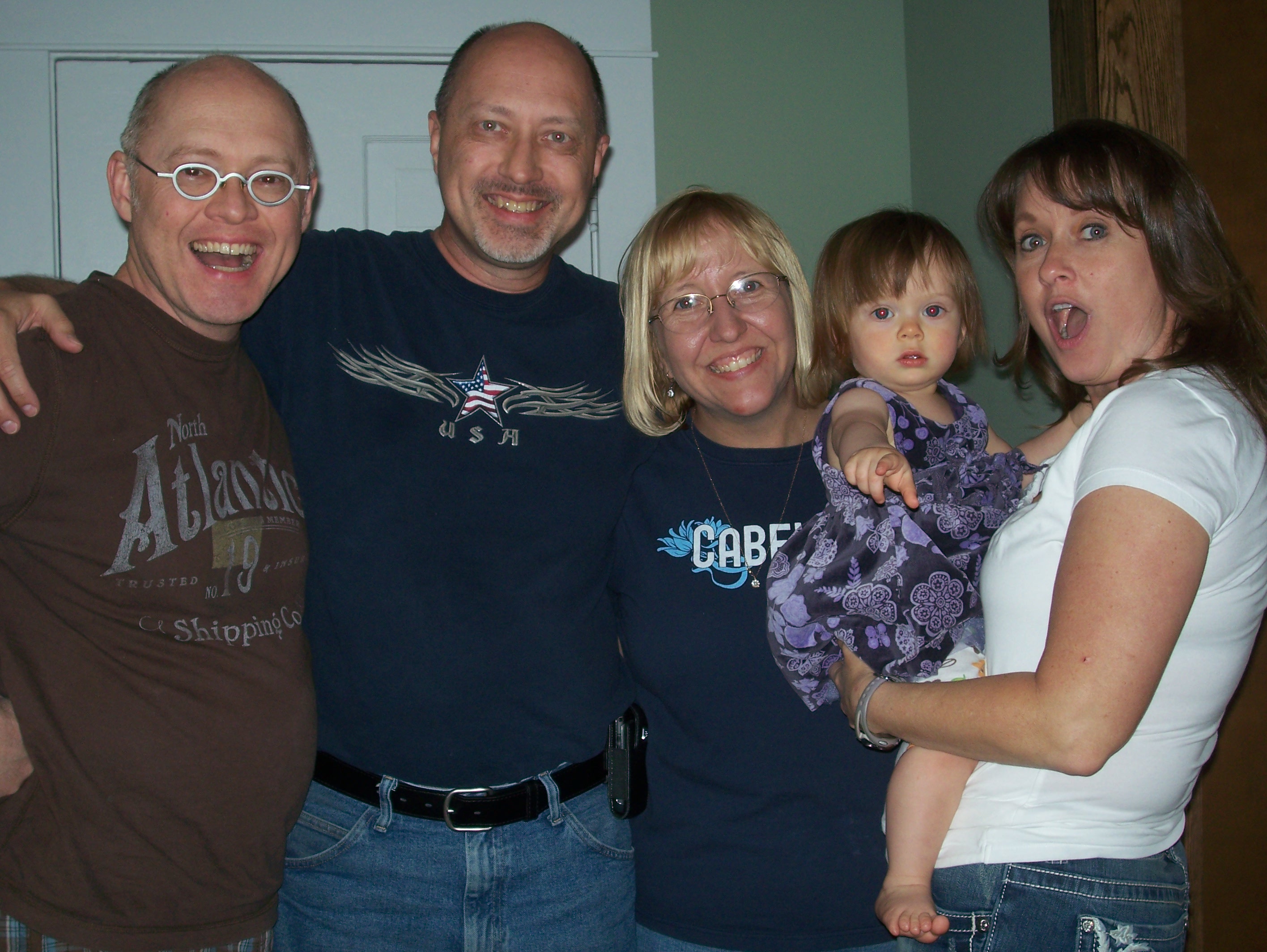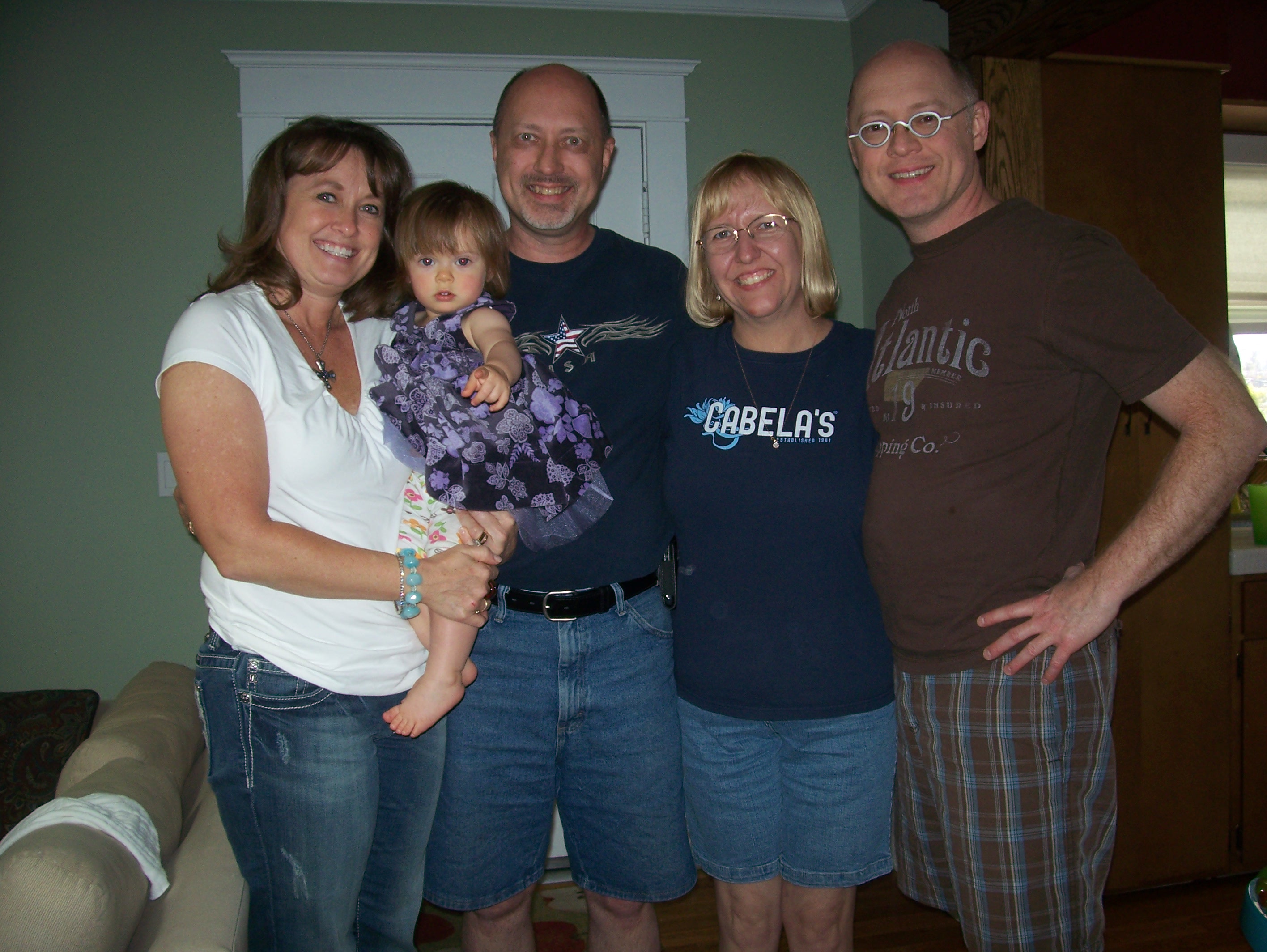 Her first cake, hmmm, what is this?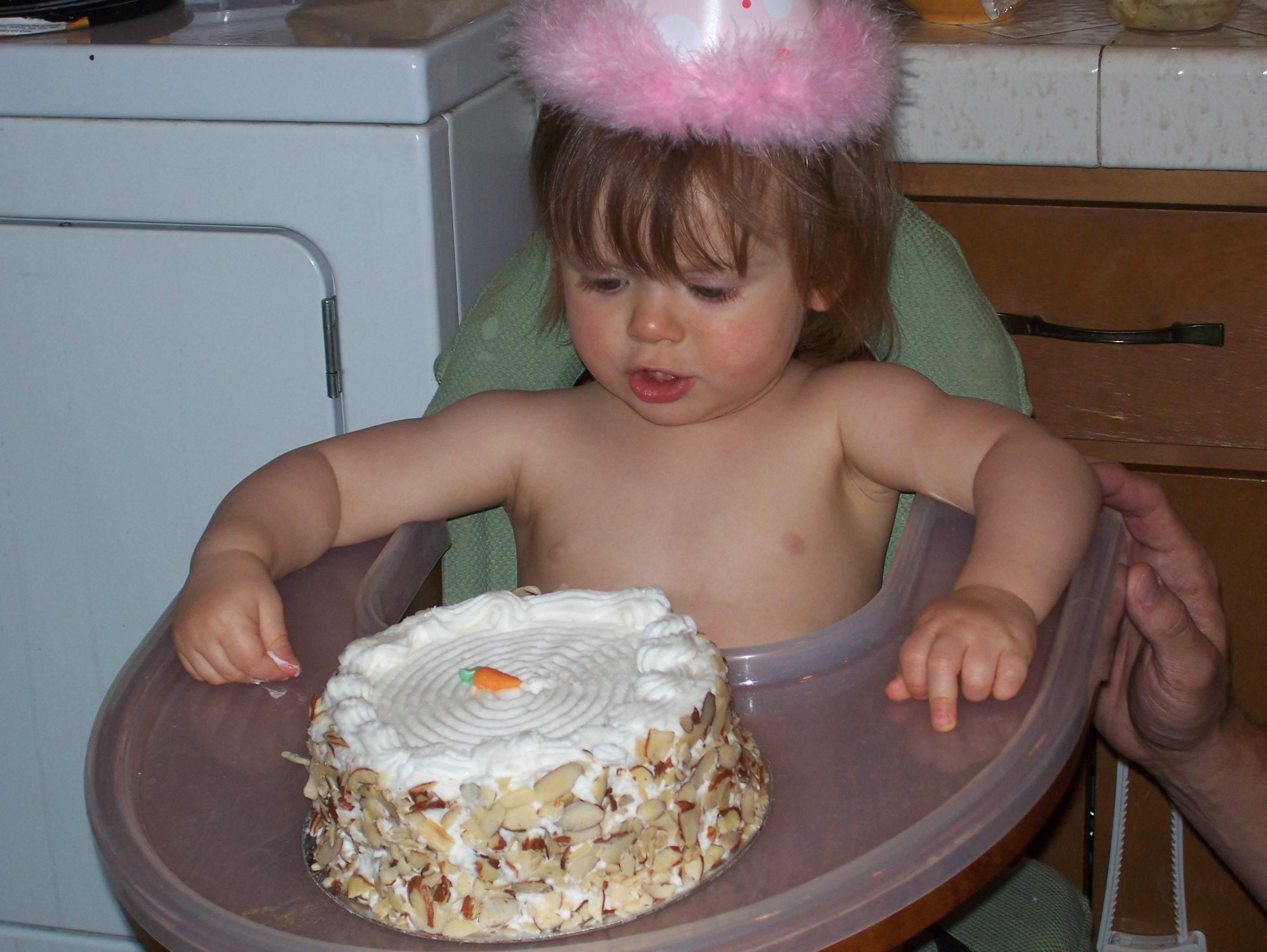 Can I touch it?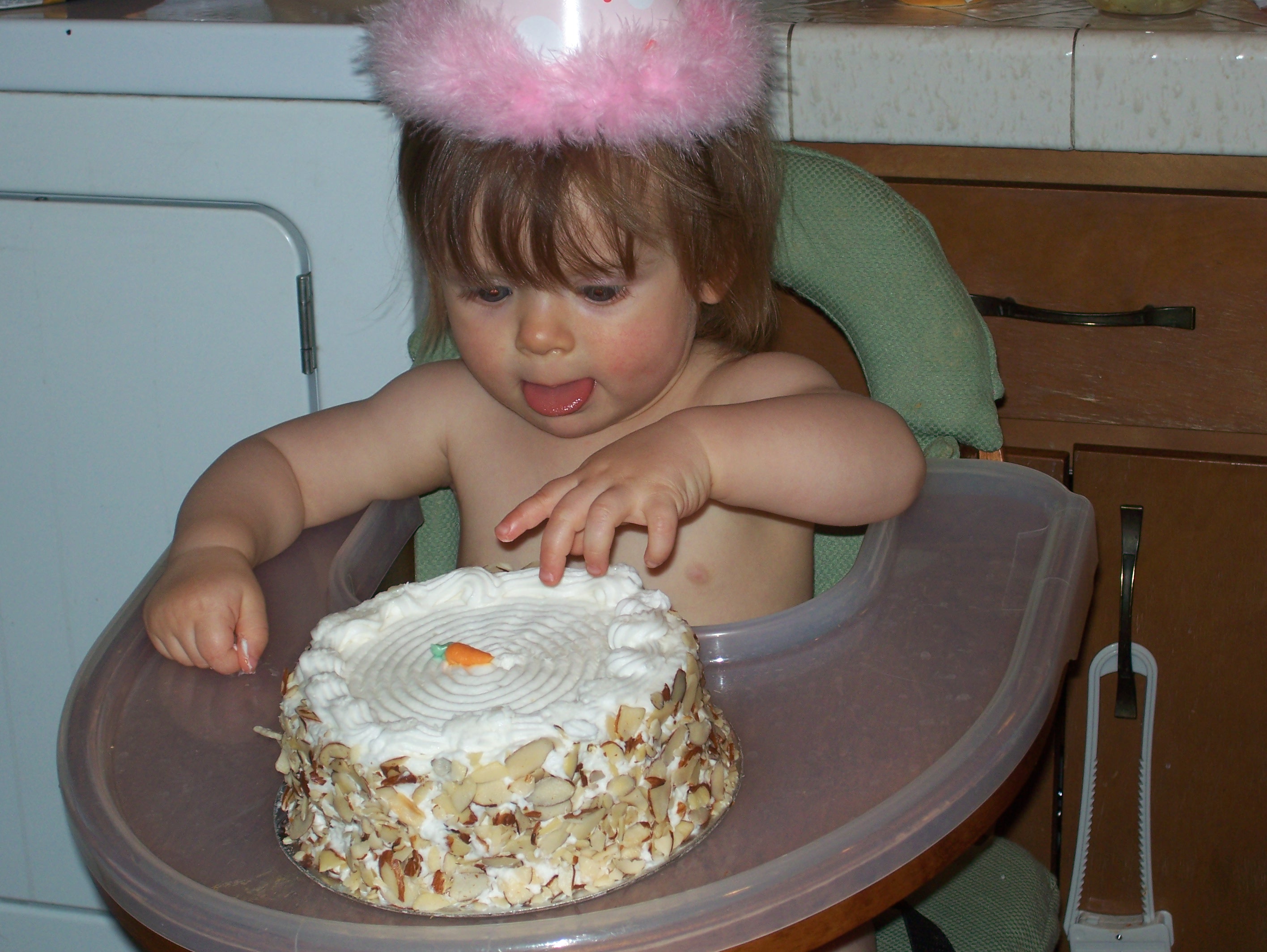 What is this white stuff? Nom..., nom.. nom..nom..nom...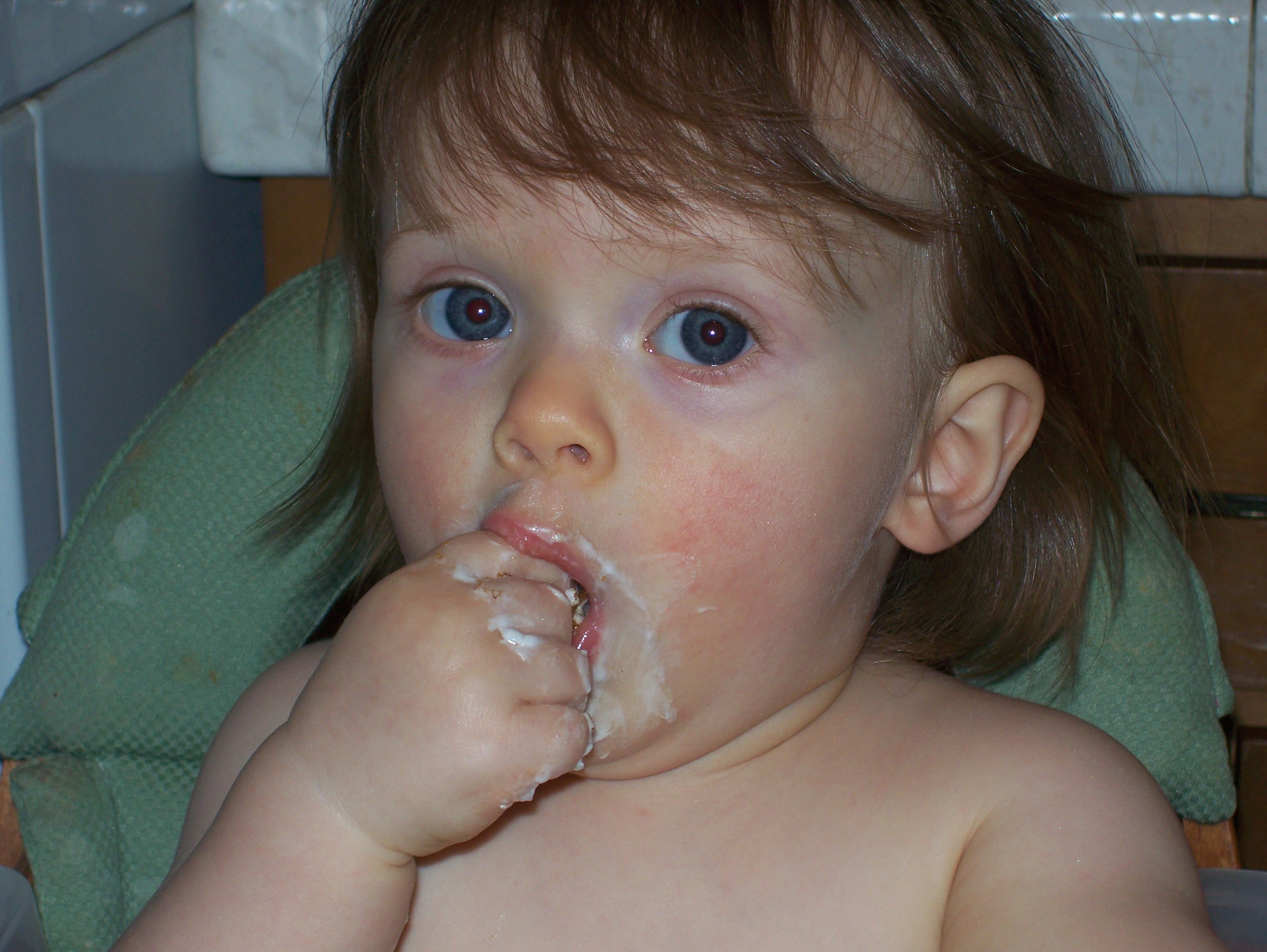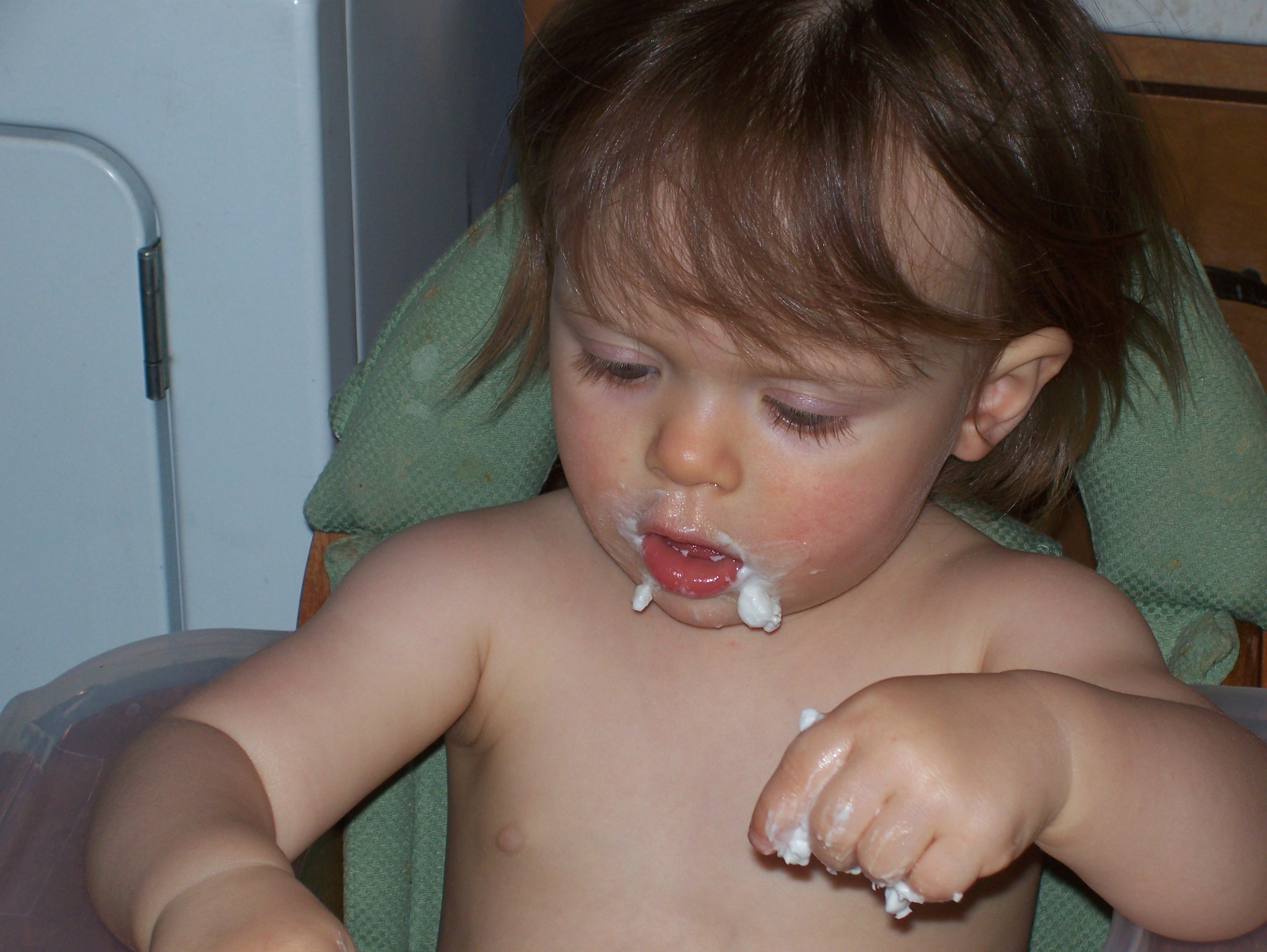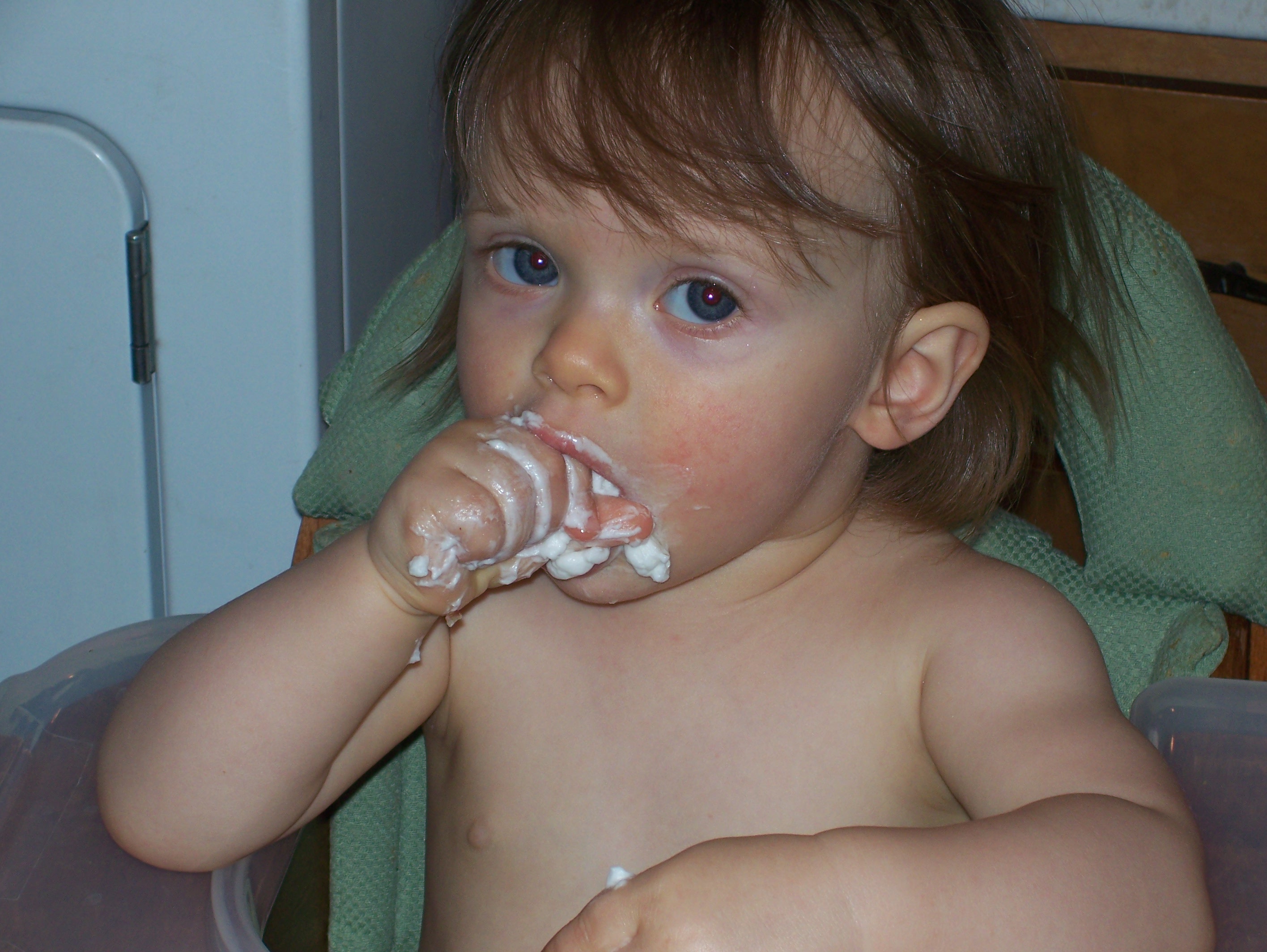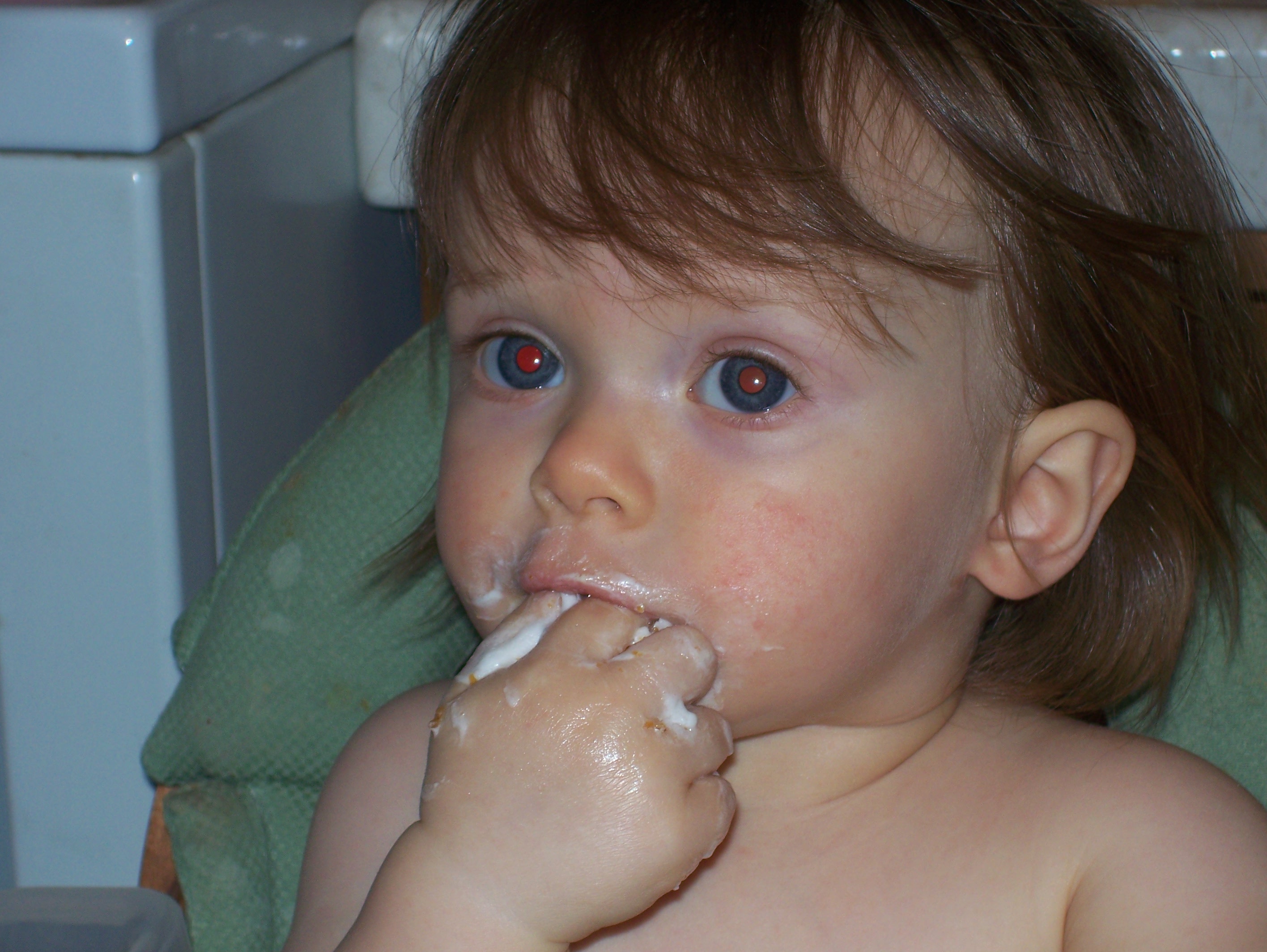 Here we are mid June with my one year old!


We had many better chases, but this was the one I captured.

Houston, we are bipedal!!!!

This was shot on July 3, just over 13 months.
This little girl LOVES avocado and demonstrates her ability to sign. When I ask her if she wants more she starts signing 'more'!

I found that if I ran while holding her that she could not stop giggling. Solution...just keep running Forrest...

Here is a quick upload from Fairy GodMother Kellene's gift basket arrival (more to come)

I am way behind in posting pics and vids but here is a quick one for Irais

Still way behind but this one is for Kitty.

Feb 9th, 2011 some quick vids for Tommy and Raquel: Aurora opening up the Moosie Moose

Here she is bowling

and opening Dora

She modeled her new mittens, hat and scarf!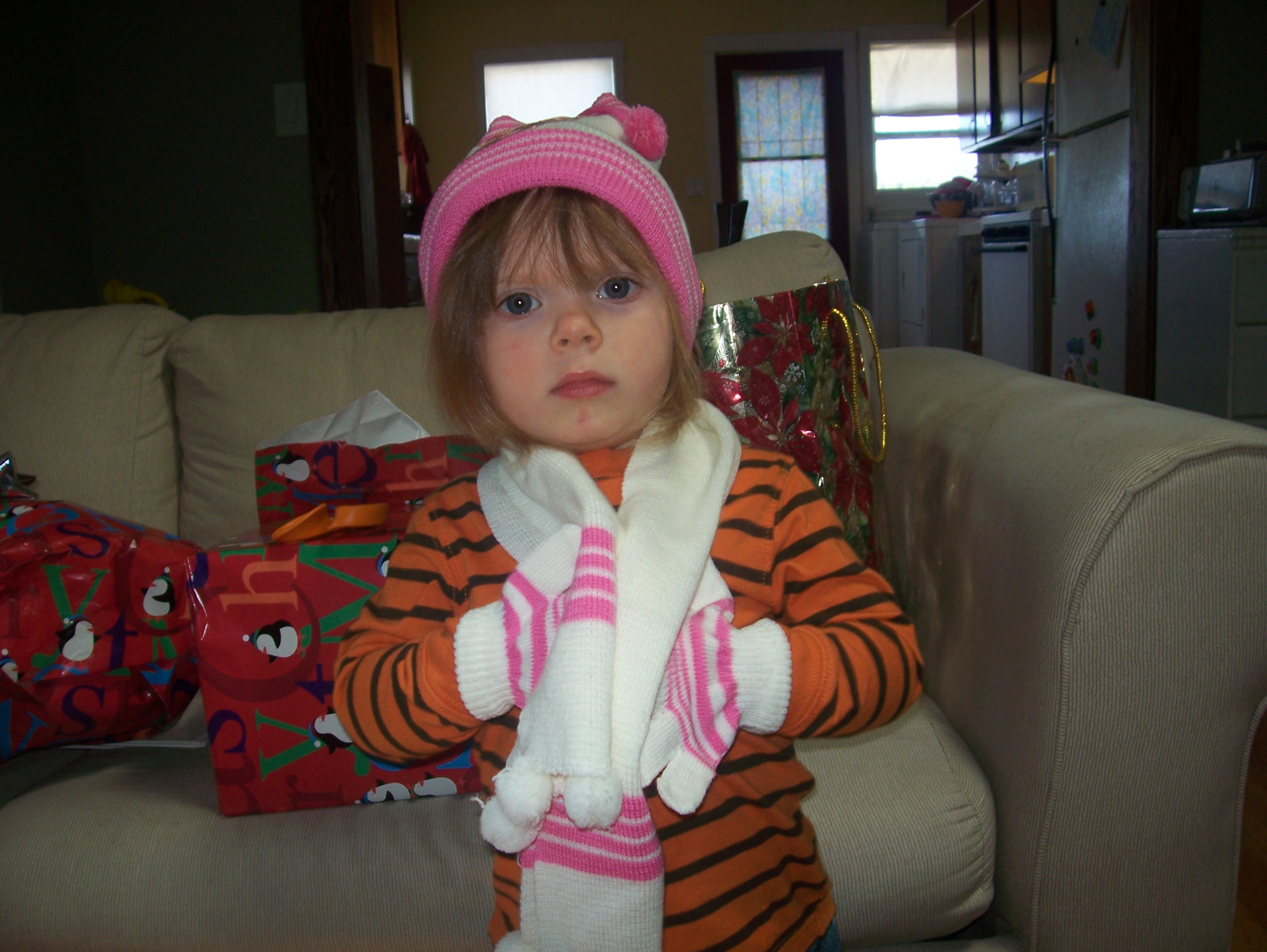 Thanks Tommy and Raquel!!!
April 5th and Aurora is 22 months. The neighbor across the street has some kittens and this little girl is so excited she is shaking! Here are the pics:


and here are the vids:


Playing in the grass, such a happy girl!







and some running...we LOVE to run!


April 20, 2011 and we play at the park.

She LOVED the sand!


May 18th and Aurora is introduced to the wonderful world of AquaDoodle! Two vids of her joy and excitement:


Sept 13th and Aurora is two and a quarter and we make spaghetti!

I have a video of her saying 'agetti'

Here are some pics of her later that day at Lincoln Park with her new bike:






She still doesn't quite grasp the whole pedaling thing yet but she liked being pushed on it and didn't seem to mind me carrying it around the rest of the afternoon.